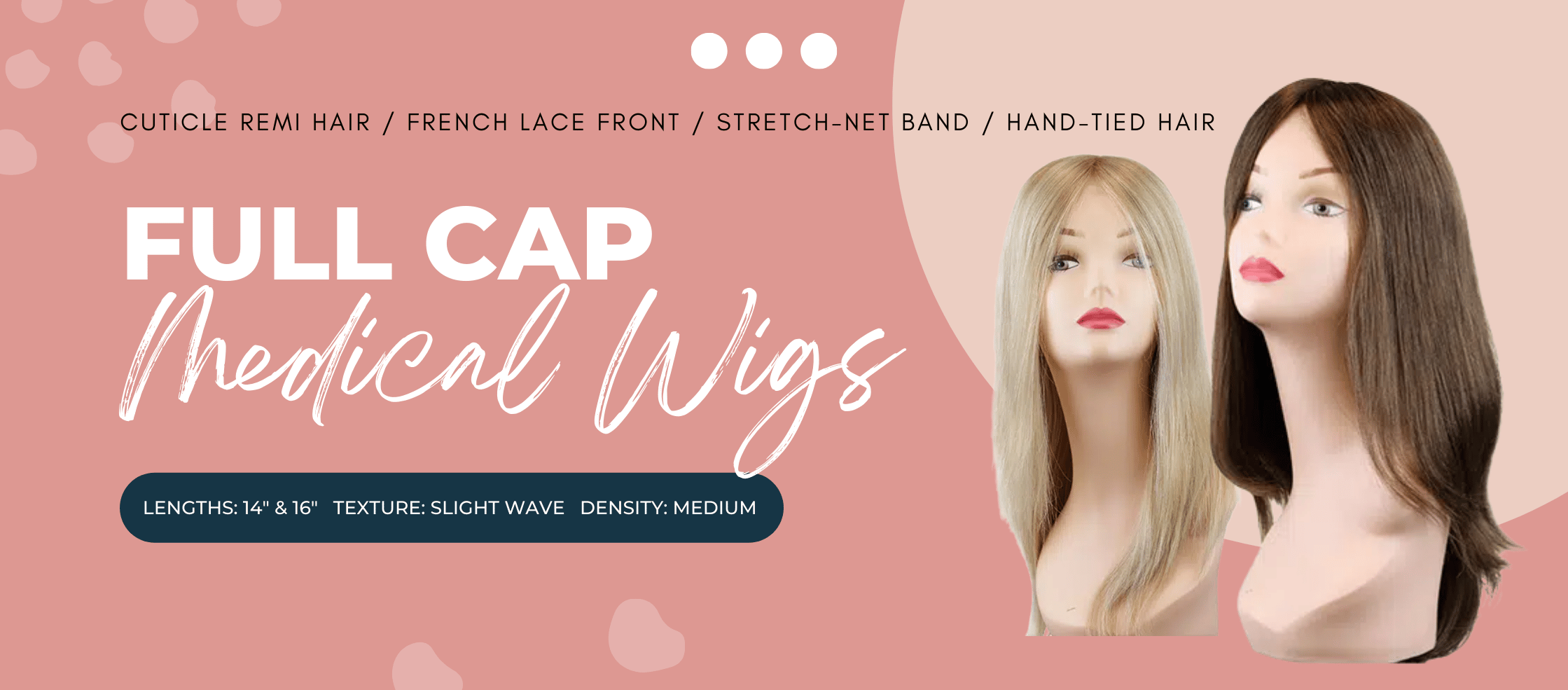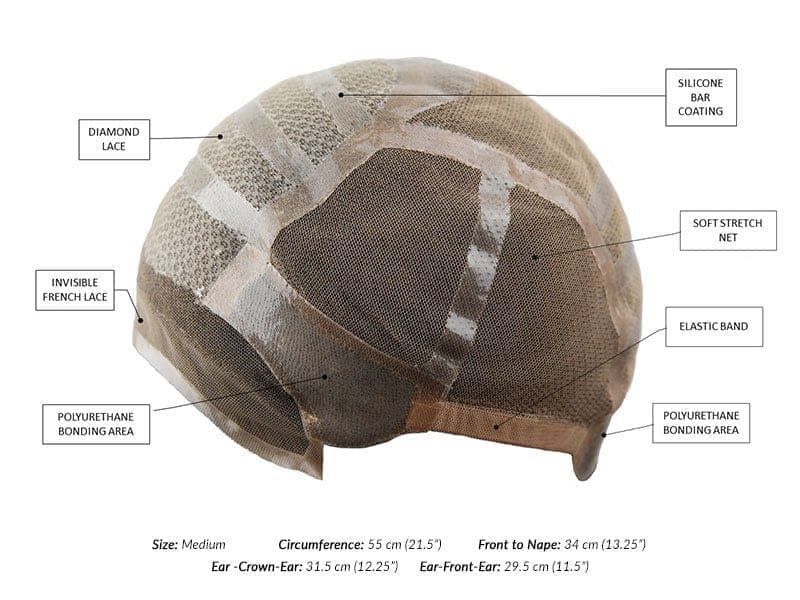 These full cap hair systems are a solution for women with complete hair loss. Provides hold and comfort. Exclusive Remi processed hair with the cuticles intact. The invisible French lace front creates a natural looking hairline.
The base at the top is made from super soft and comfortable diamond lace allowing for a natural looking piece that is also durable.
The back of the cap contains a stretch neck back which allows the wig to be more flexible and tends to different head sizes and shapes. Every strand of hair is hand-tied in order to create a natural looking wig all around.
The full cap medical wig also has silicon bar coating at the front, top and back in order for the wig to attach onto the skin very comfortably while providing enough gripping power to attach to the head securely and can also be easily removed without the use of adhesives.
There is a Polyurethane bonding area on the temple and back where tape or adhesive can be applied. Therefore you have the option of semi-permanent, permanent, or daily wair attachment options.